Twin Hearts Meditation

The Twin Hearts Meditation was developed by Master Choa Kok Sui to help flush out negative thoughts and emotions that congest our mind and body every day. It is practised in over 126 countries around the world and the testimonials of personal healing and positive life transformation have been incredible.
Meditating on the Twin Hearts enables the body to absorb a tremendous amount of energy which many refer to as Prana, chi or life's energy.
This has a flushing and cleansing effect, then stimulating and energising effect through the practitioners system resulting in better physical, emotional and mental health.
For Stress Relief & Wellbeing. Scientifically validated to reduce stress and anxiety, increase memory, focus and positive brain activity.  Flush out negativity and achieve peace and stillness in less than 30 minutes.
Scientifically validated Impact of Meditation on Twin Hearts
*    Happier, Calmer and More Peace
*    Increase Focus
*    Increase Memory Recall
*    Increase Gamma Wave Activity
Scientific Research: Click Here
Gentle Meditation for Children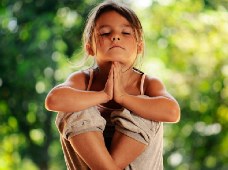 Find a Meditation
Meditation is a great way to remove stress, improve awareness and create a sense of Wellbeing.
The Institute of Pranic Healing UK Ireland is pleased to announce the introduction of Meditation sessions for children.
These fun packed short sessions are designed to help children to:
* Actively regulate emotions
* Improve concentration
* Find stillness
* Reduce any anxieties
* Increase confidence
* Falling asleep at bedtime
* Releasing negative thoughts and behaviours
* Getting along well with others
The sessions start and finish with simple exercises to help with the 10 minute guided meditation. The idea is to make these sesisons fun and enjoyable for the children whilst improving their health and wellbeing.
Adults are welcome to join in too!